¿Que Pasa?/ What's up?
Subscribe to posts
When: July 17th-21st 
            9am - 12pm
Melbourne Spanish SDA Church
3950 Dairy Rd
Melbourne,FL 32904
Querida familia de Iglesia,
Estamos muy contentos de anunciar que hemos solicitado los servicios de Lifetouch Church Directories para preparar nuestro Directorio Pictórico.
Cada familia fotografiada seleccionará una postura para el directorio, y recibirá GRATIS:
A. Un retrato 8 x 10
B. Un directorio impreso
Para su conveniencia, usted podrá ver sus retratos en cuestión de minutos. No hay OBLIGACIÓN, sin embargo, usted tendrá la oportunidad de adquirir retratos.
*** Todas las familias que son militares activos o retirados o primeros respondedores (policía, bomberos, emergencia de hospital) reciben el 20% de descuento ***
Todos los amigos de la iglesia son bienvenidos y recibirán el 8x10 gratuito, pero sólo miembros de la iglesia serán incluidos en el directorio. Así que invite a a su familia, amigos, y vecinos. También puede traer su instrumento musical, parafernalia deportiva, o una mascota para reflejar su personalidad en la foto.
Dos maneras convenientes de inscribirse:
1. Haga click aqui: 
https://www.securedata-trans14.com/ap/melbournespanishseventhdayadventist/index.php?page=10
2. Regístrate en la iglesia
Haga su reservacion lo antes posible para bloquear su fecha preferida. Las fotos serán tomadas aquí en nuestra iglesia - planifique estar aquí por aproximadamente 1 hora.
Horario:
Domingo, 5 de Febrero 11:00 pm - 6:00 pm
Lunes, 6 de Febrero 1:00 pm - 8:00 pm
Como un regalo especial, Lifetouch también dará a cada familia un cupón de $10.00. Tambien cada familia que traiga una lata o comida non-perishable obtendrá un cupón de $5.00. Los cupones pueden ser combinados.
Gracias por su apoyo,
Pastor Jorge Rojas
When: July 18th-22nd 
            9am - 12pm
Melbourne Spanish SDA Church
3950 Dairy Rd
Melbourne,FL 32904
¡Ya viene llegando La Caravana de la Victoria 2015! 
Del 3 al 23 de Octubre, Viernes, Sábados y Domingos de 7:30-9:00pm
Ademas los Sábados también habrá reunion a las 11:00am
Iglesia Adventista del Septimo Dia de Melbourne
3950 Dairy Rd
Melbourne, FL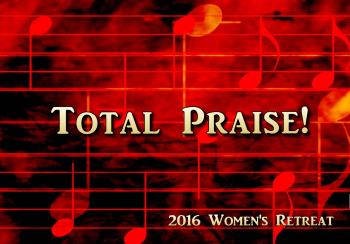 Florida Conference Women's Ministries presents Week 3 (Spanish) of "TOTAL PRAISE", Feb 26-28, 2016. Enjoy spectacular speakers, uplifting music, exceptional food, and wonderful fellowship at this retreat just for women ages 13 and up!

For more information click
here